Limerick City Kayaking Tours:
These 2.5 Hours Tour are designed for paddlers of any level from complete beginners to advance levels.
Our tours begin with a quick introduction to some safety aspects and kayak strokes, some kayak games etc before we paddle toward the many interesting sites like King Johns Castle on 'King's Island' and the Treaty Stone to name but a few in the heart of medieval Limerick City bringing to life over 800 years of dramatic local history to you.
We kayak through the heart of the Limerick City under some of the oldest and most famous bridges and past many well known landmarks as well as visiting it's newer and more recent sites. And all along the way we will also have some fun Kayaking games and adventures whilst we discuss some very exciting and moving history from the Vikings, Brian Boru, Cromwell, the invasions of Limerick, the Irish Famine, Anglo Ireland, to present day stories.
Whether you're a local or a tourist to Limerick you'll love to experience the sights and sound on our unique and exclusive trips which will give you a whole new perspective on Limerick.
You can have some real adventure or simply relax and enjoy the local wild life, as the River Shannon is a nature-lovers paradise with abundant wildlife.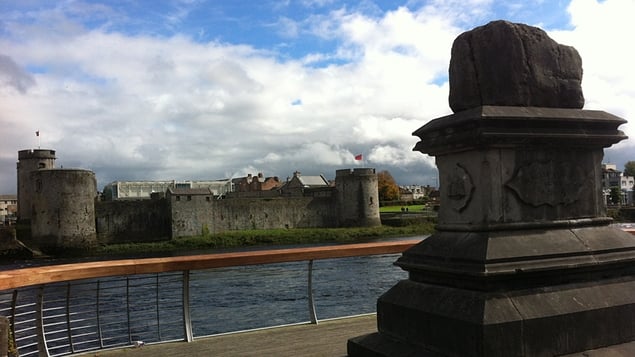 And you dont have to be put off by the cold as we supply each person with warm wetsuits, life jackets and helmets, so all you need to bring is an old pair of runners that you don't mind getting wet, a towel and a swin suit and you're ready to enjoy this amazing experience.
Weekly Trips, Saturday and Sundays
Times dependant on tides and weather conditions.
Duration: 2.5 Hours
Cost: €35 per person
To Book Online or purchase Gift Vouchers (Click Here)
For more information please contact us on 086 3308236 or e-mail us:info@nevsailwatersports.com